Corey Thomas for the 55m dash and Ryan Merlino for the pole vault were honored tonight and the All South Jersey Track Award Ceremony in Hammonton. Congratulations, well deserved. Goooooooo Falcons

Reminder: GEHRHSD has a "breakfast after the bell program" from 7:25am - 8:25am each morning. During this time, ALL students can get a FREE grab-and-go breakfast from one of our breakfast carts and eat it in zero period! Or they can receive the same offerings in the cafeteria.

Gami wrestling 1977 in Oakcrest gym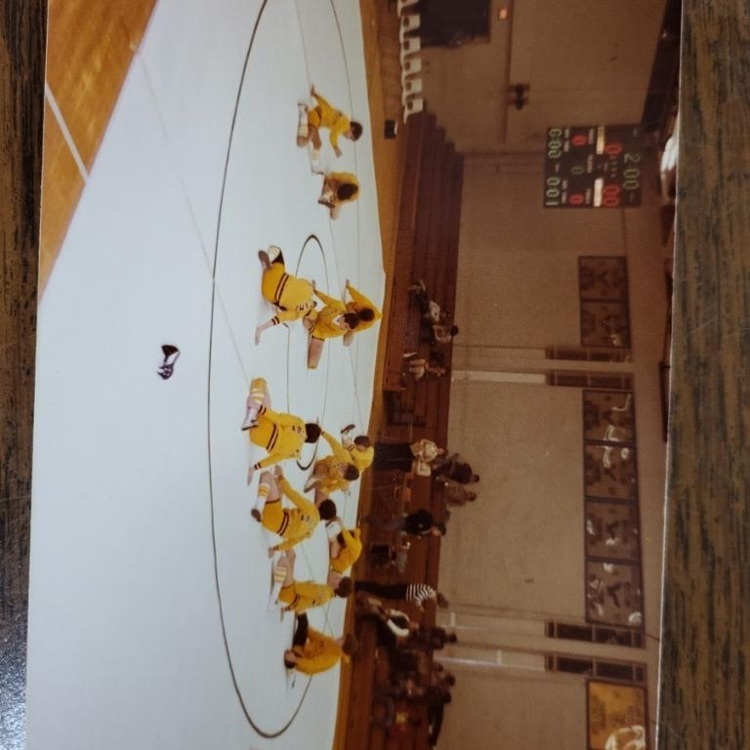 Cedar Creek took a trip to see Wicked - look out for Pirates in NYC
Cedar Creek Band having a great day at Rowan performing and workshopping with adjudicators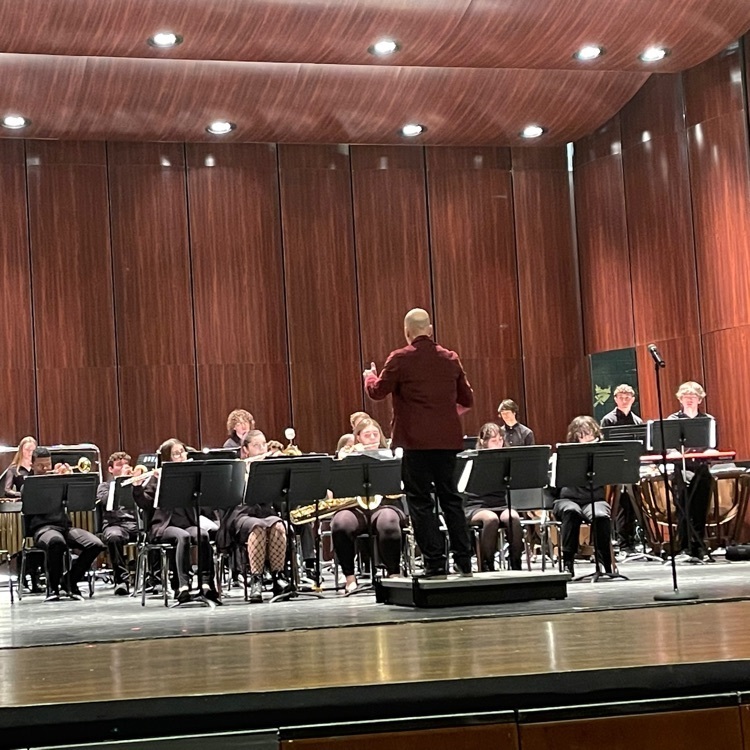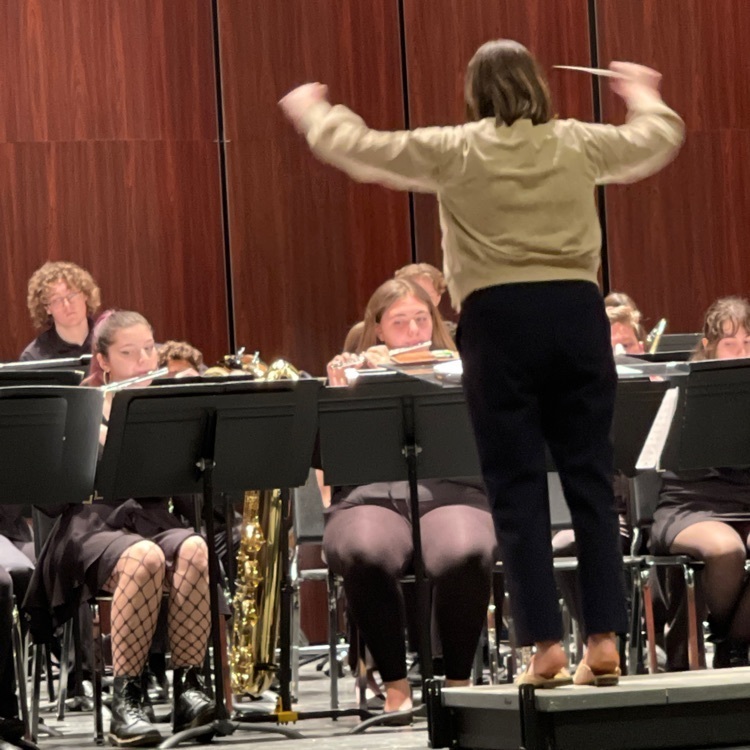 Cedar Creek Select Choir at Stockton Choral Day sounded fantastic!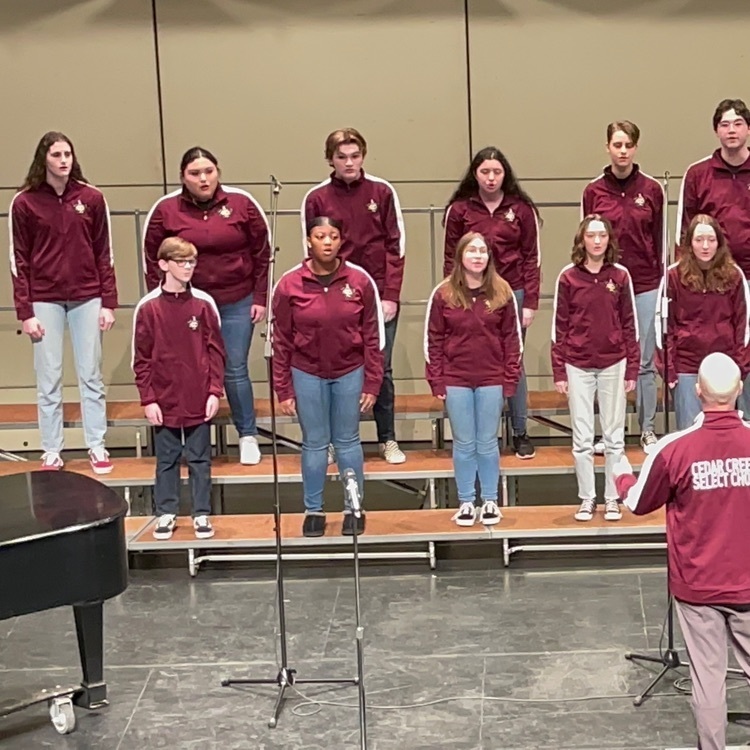 Meet of Champion Results: Ryan Merlino 4th place with a new school record 14'6, Royanah Farmer is a Group 2 State Champion and received 7th place in the 55m dash and she is ranked in top 10 in New Jersey. Corey Thomas Group 2 State Champion in the 55m dash.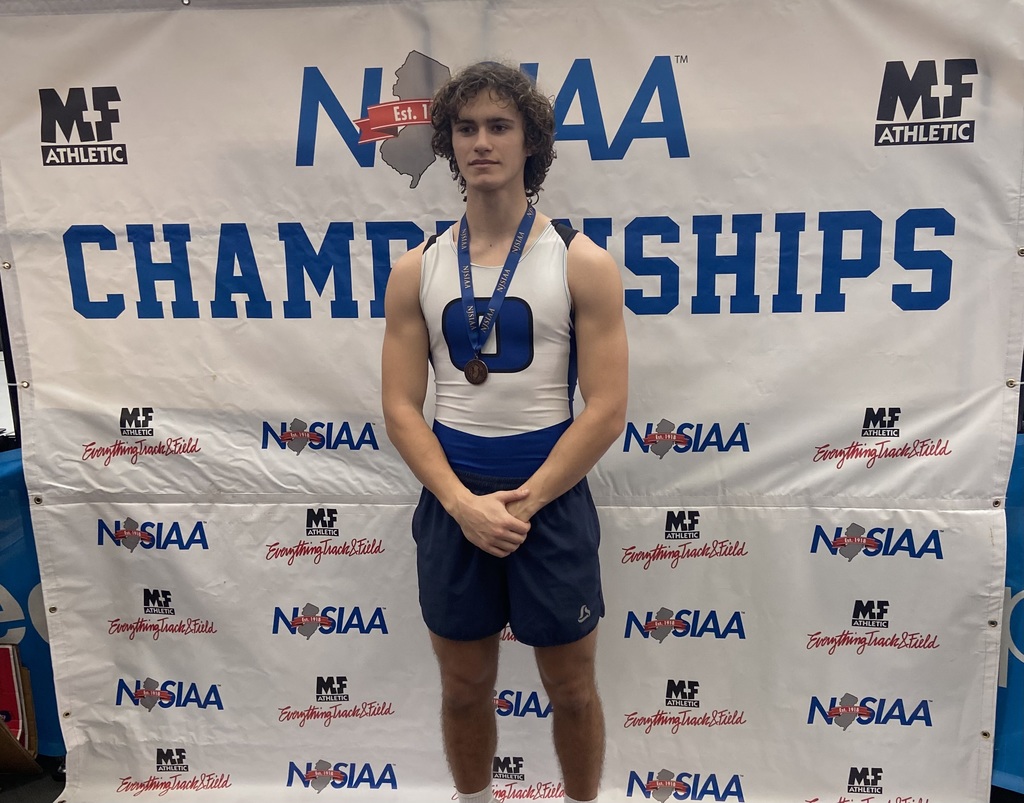 The class of 1968 (Invictus) is having their 55th class reunion on May 4, 2023, from 6 p.m. - 10 p.m. at Blue Heron Country Club - 550 Country Club Drive, Galloway, NJ. The cost is $60.00 per person. Checks should be made payable to the OHS Class Reunion Committee and mailed to Gay Laubert, 5826 Oak Street, Mays Landing, NJ 08330. Any OHS alumni who would like to reconnect with Invictus friends are invited to attend. Please contact Kathy Pennino Fink at
livinglarge323@yahoo.com
or Gay Dagrossa Laubert at
laubertg@comcast.net
with any questions. We look forward to see you!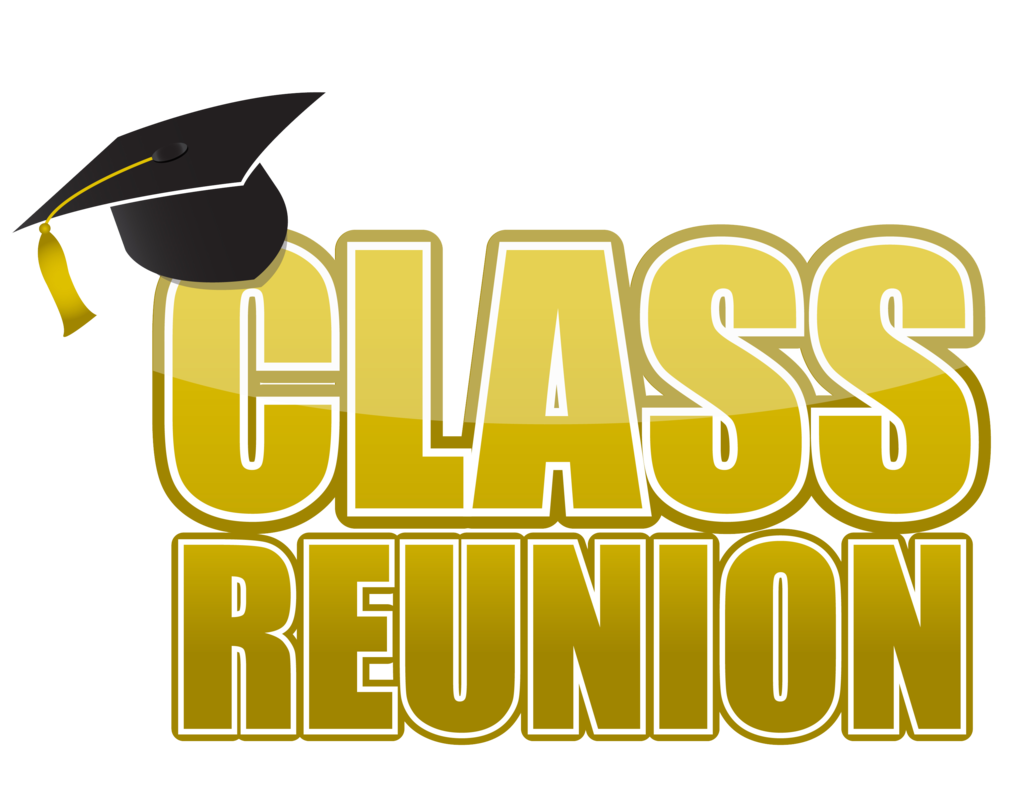 EMT and 911 Dispatch Certification Summer 2023 Program Application For additional information, please contact: Brian Aron, Supervisor of Homeland Security
baron@gehrhsd.net
Michelle Mesghali, Supervisor of Biomedical
mmesghali@gehrhsd.net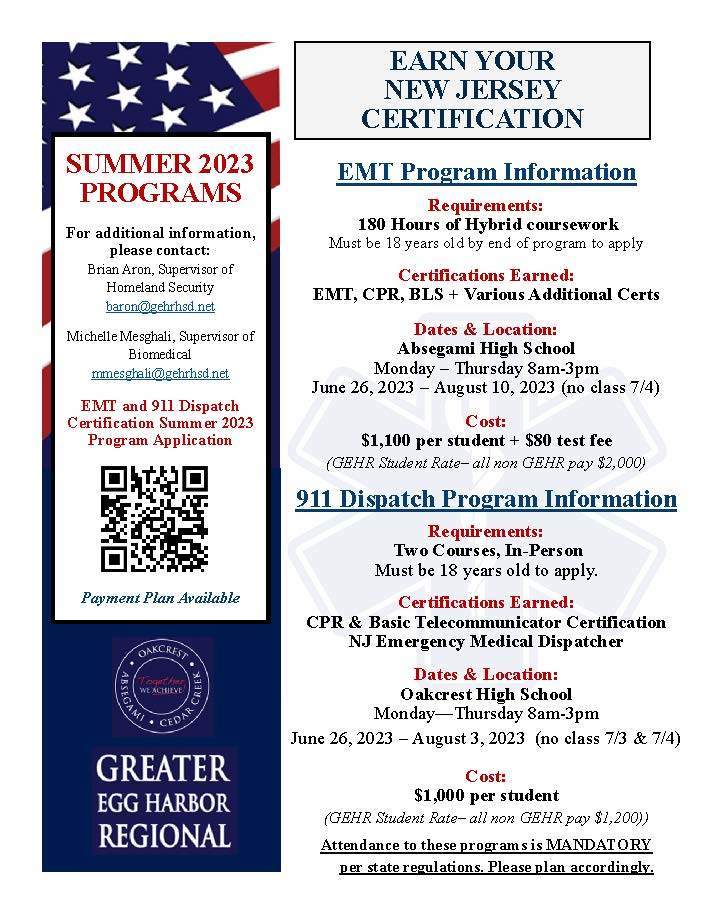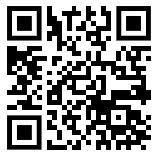 I just got off the phone with the NJSIAA office, the south sectional swim meet vs Middle Twp has been moved to: Still at 5pm Camden County Tech - Gloucester Township Campus 334 Berlin- Cross Keys Rd Sicklerville
Check out Oakcrest's Senior Spotlight- Isaiah Watson

GEH 2023 Career/Job Fair VENDOR Registration. If your company would like to show our students what you have to offer, please register here:
https://forms.gle/bJjVrAArVtZqB4w98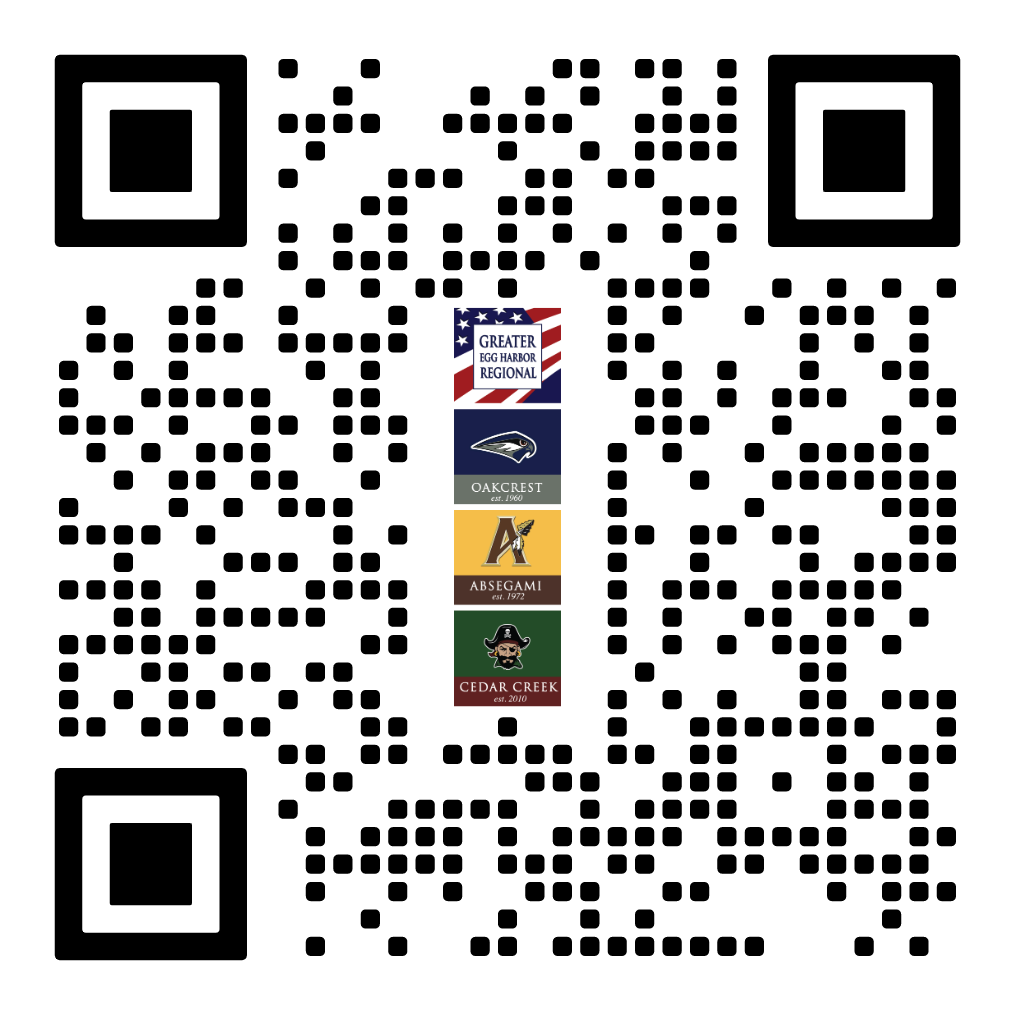 Congratulations to Georgia Rowley! She was selected 1st team for volleyball. She was the 7th top vote getter for the Cape Atlantic League.

Congratulations to our Oakcrest Chess team with their win over Audubon 4-1!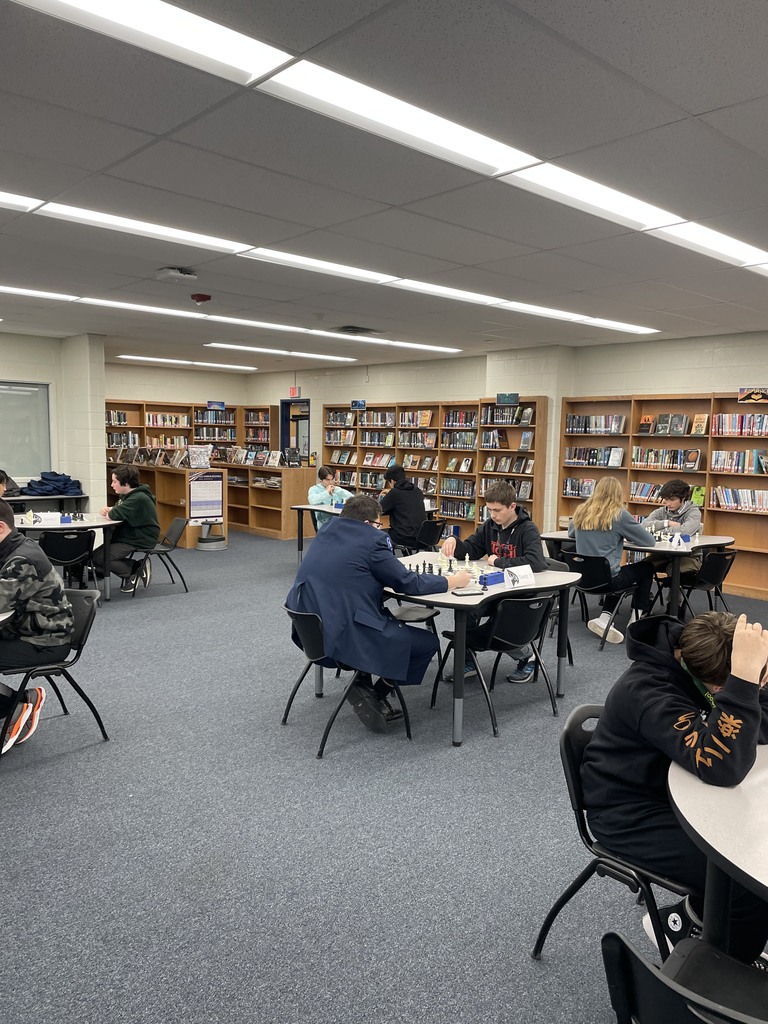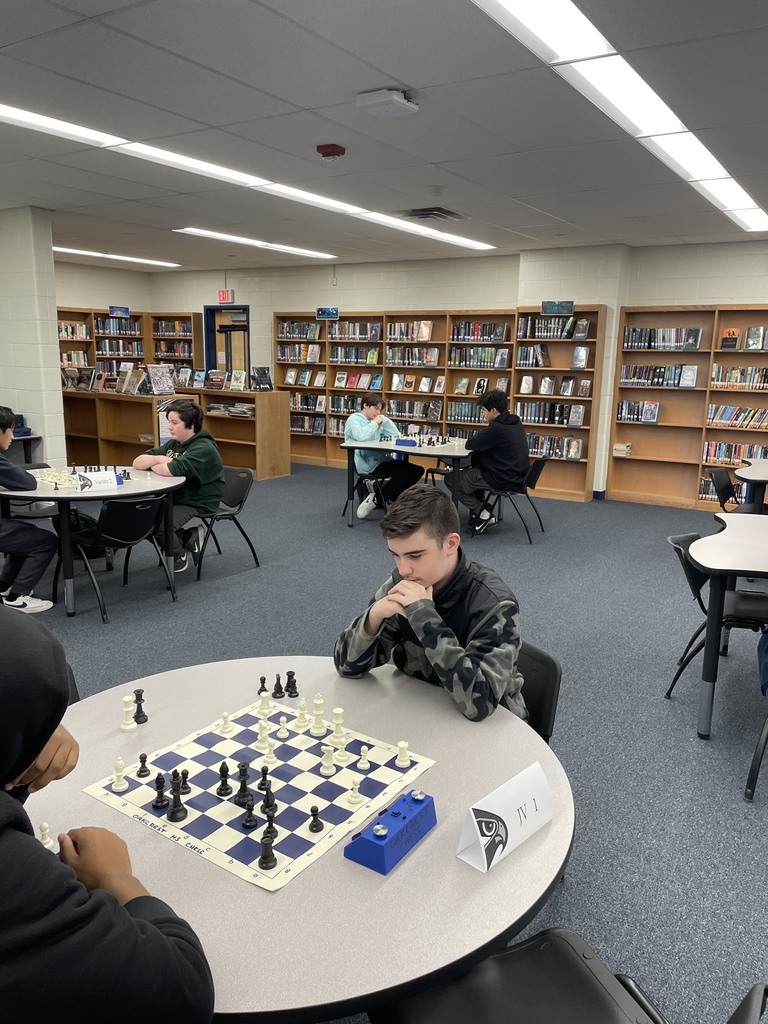 Congratulations to Oakcrest's own, Jack O'Brien for winning the honorable mention award at the All State banquet (SCANJ) this past weekend. 2022 All-State Honorable Mention South. One of the best

Big win for our boys basketball team defeating a tough Leap Academy team. Hats off to both teams for a physical but controlled game. Great jobs coaches

Congratulations to Coach Forest, United Conference Football Coach of the Year. Keep pushing and grinding coach. Thank you for all you do.