Atlantic County 2023 Academic Excellence Brunch, recognizing the county's best and brightest students. And the 2023 Atlantic County Teacher of the year, Absegami's Bre Baker.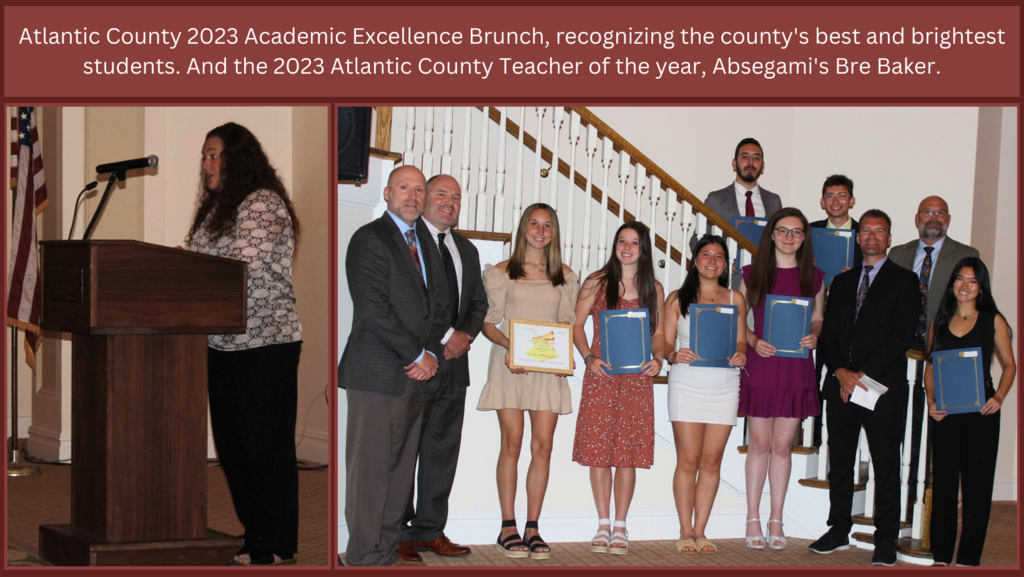 Absegami High School piloted a new cybersecurity being offered by cyber.org
Oakcrest HS is hosting two weeks of Culinary Camp this summer for current 6th and 7th grade students in all GEHR sending school districts. See attached flyers for details and scan the QR code to register!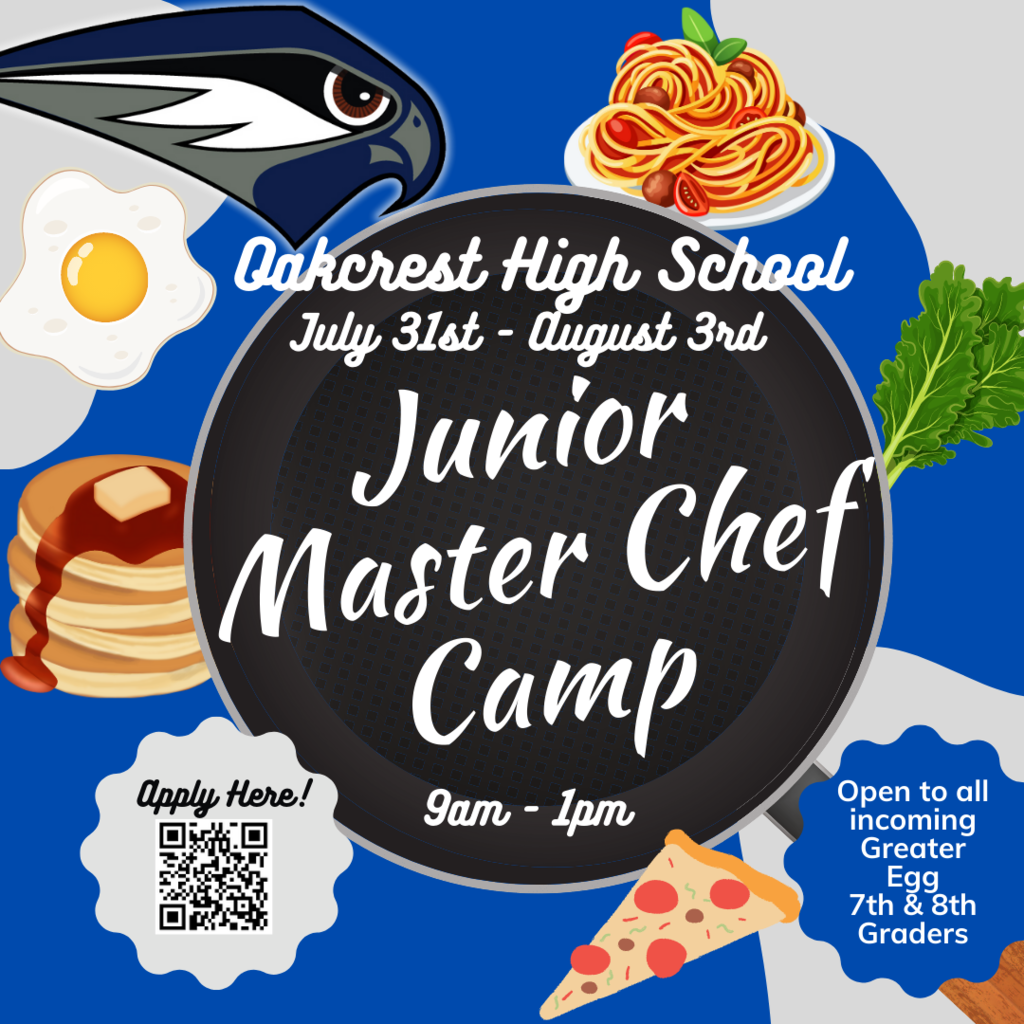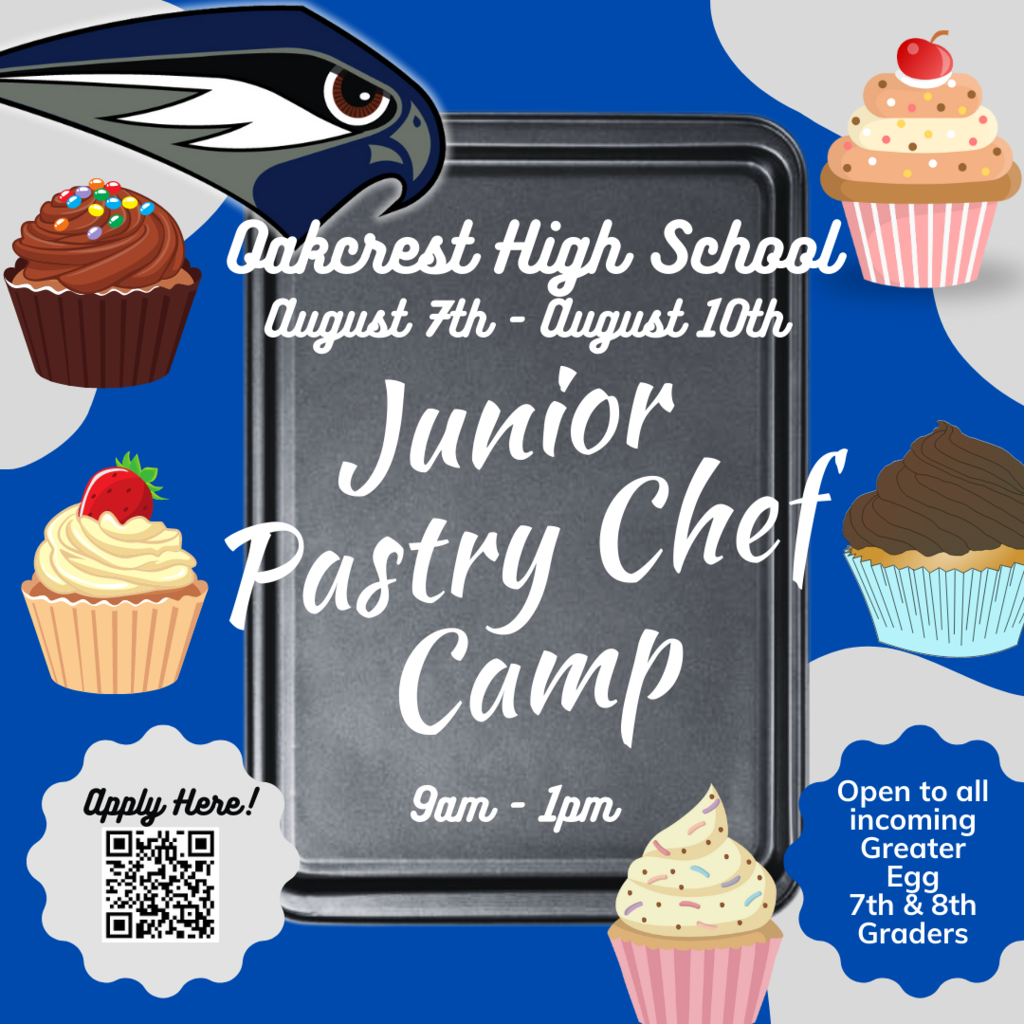 Maschio's Food Services is holding a job fair on June 14th 2023! Food Service Workers Substitute Food Service Workers Cooks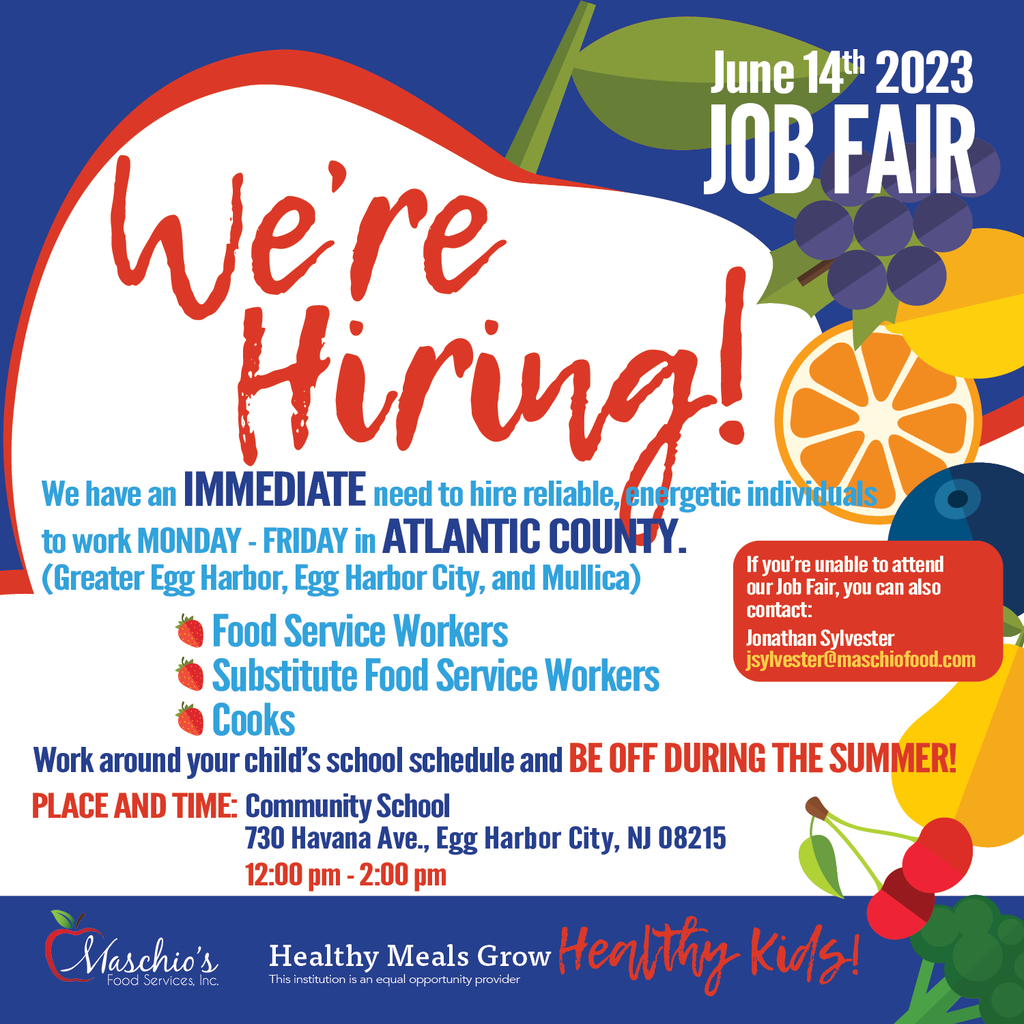 School Bus Drivers Wanted! Job Benefits Include: Make up to 40K per year, Paid Sick Days, and New 401K program. Interested - Call Integrity Transportation 609-965-8100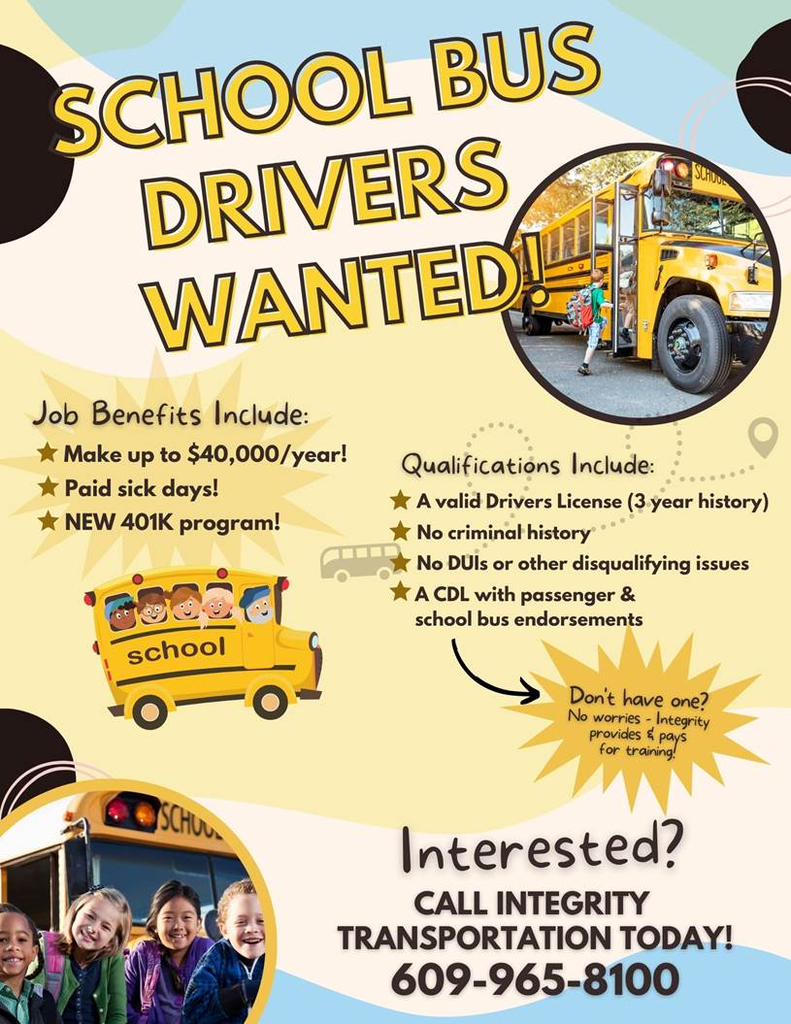 Another great day at the OAK. PCA speaker came in to speak to our student athletes. Making Teammates Better was a big hit.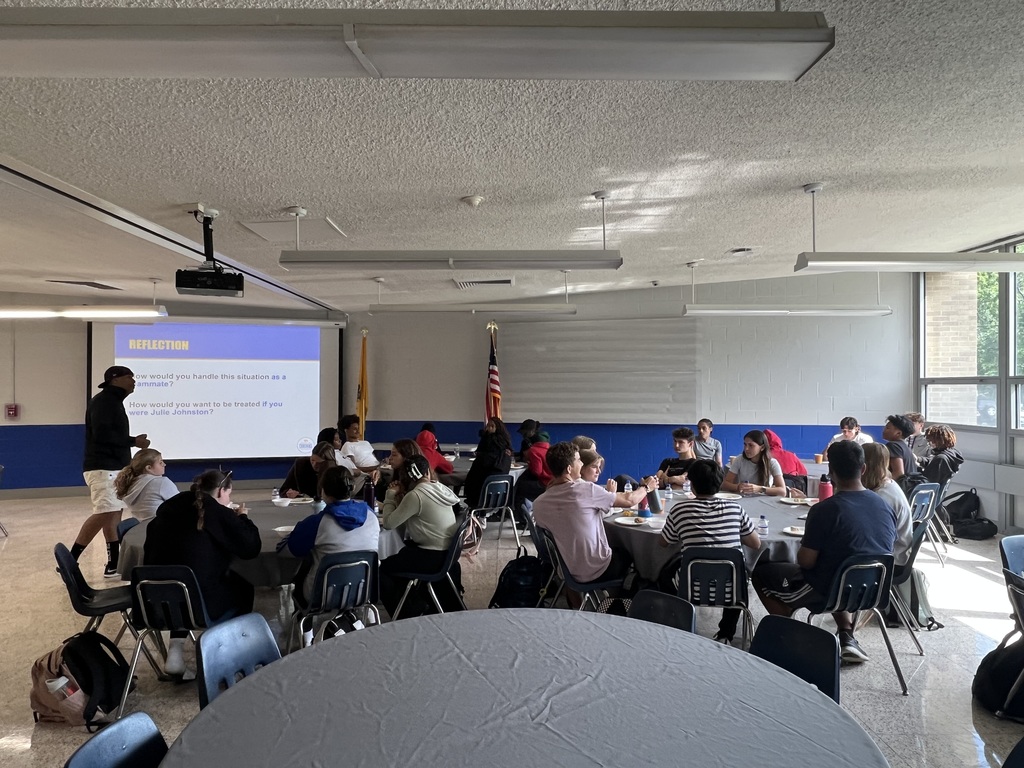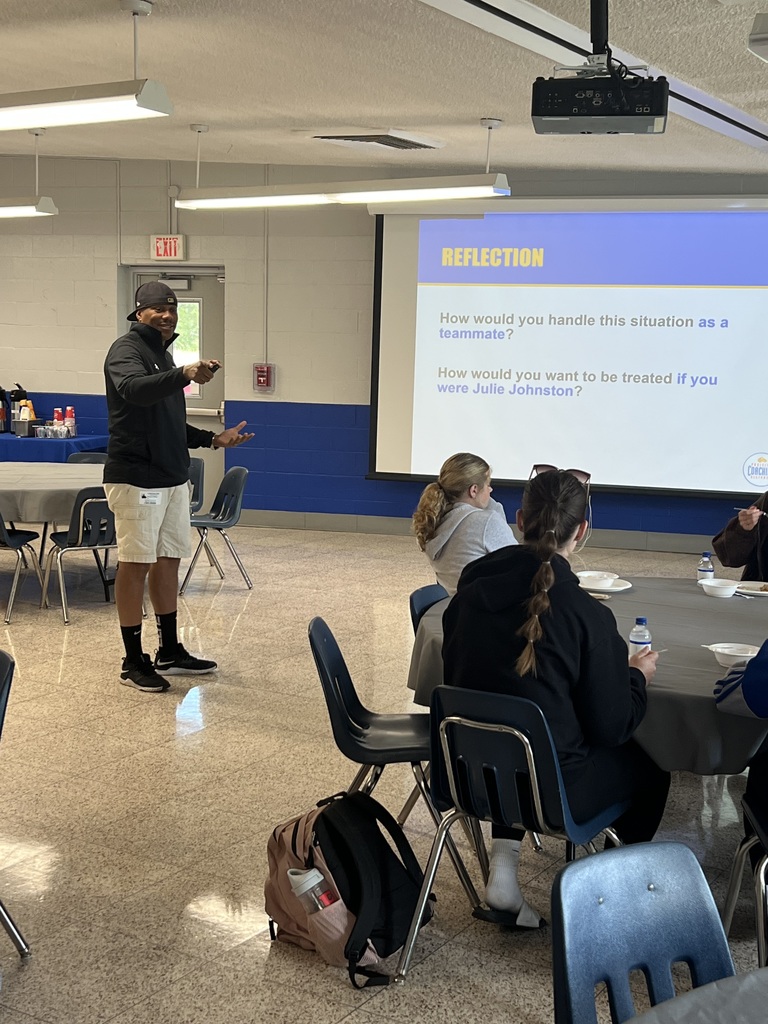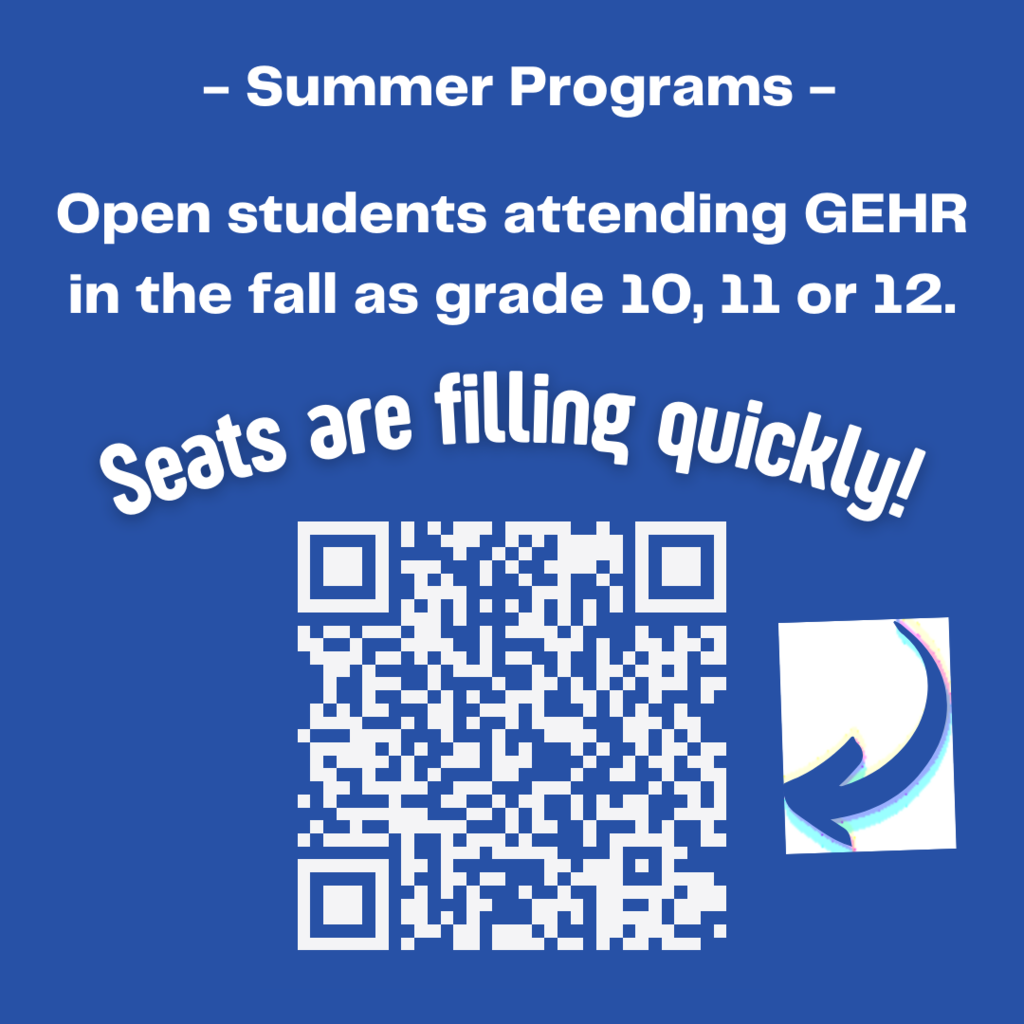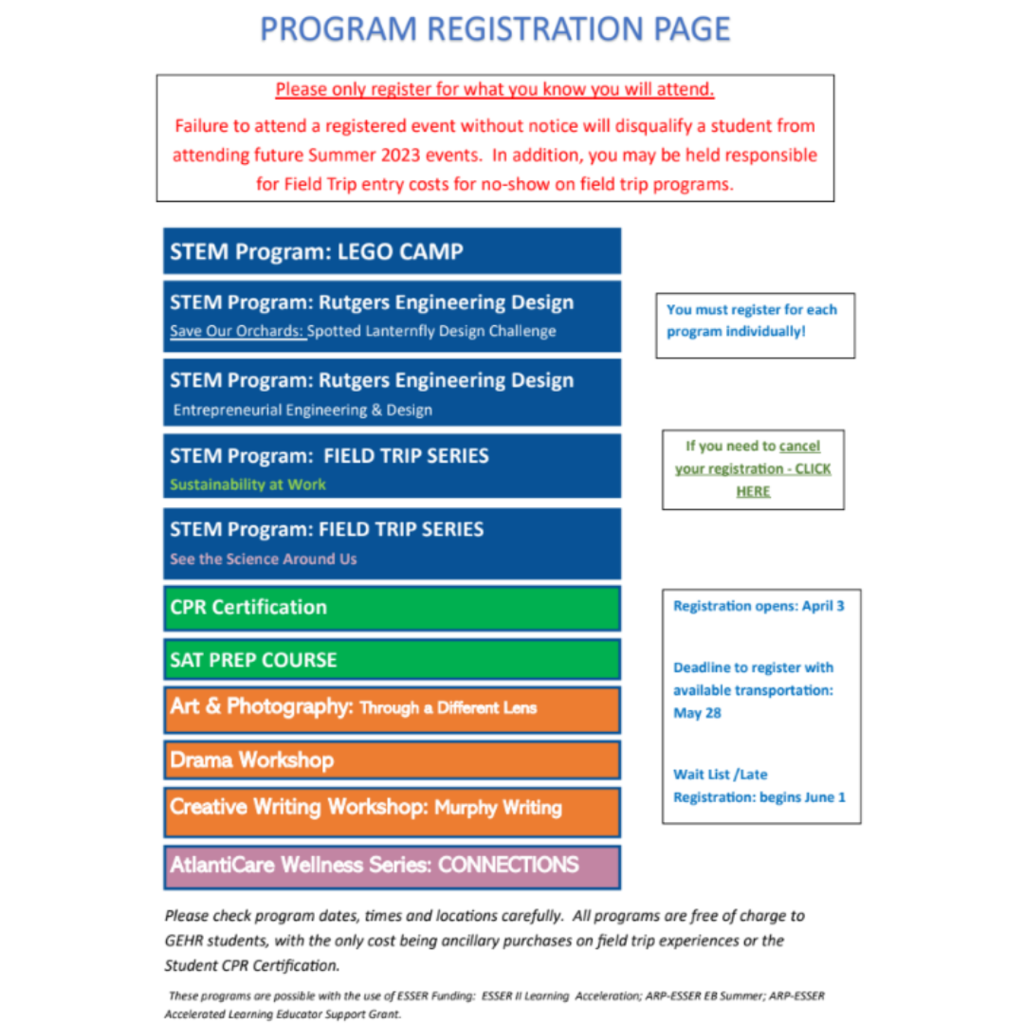 🏃🏼‍♀️🏅 Amazing Results at Atlantic County Track Championships! 🏆 Last Friday, Stockton witnessed an incredible display of athleticism as Greater Egg soared to victory in multiple events. Here are some highlights:

Atlantic County recap: Royanah Farmer 1st place in the 100m and 200m. Ranked 2nd in NJ in the 100m 11.98 Received award for athlete of the meet. 4x100 Relay 1st place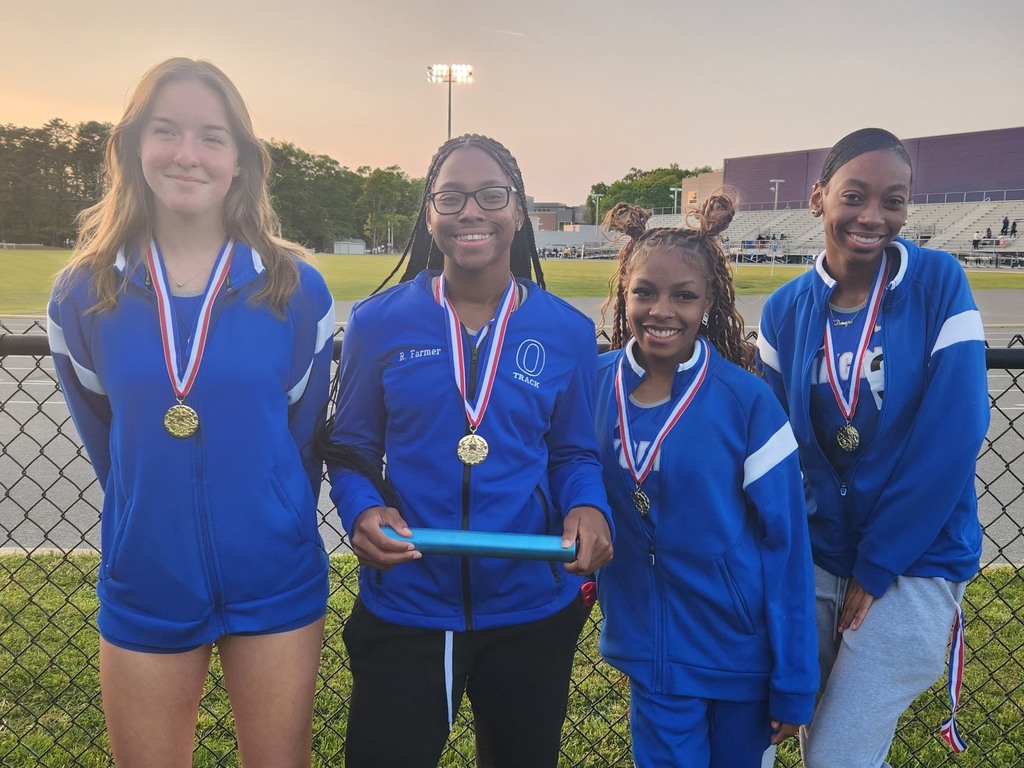 Cedar Creek Theatre takes on Broadway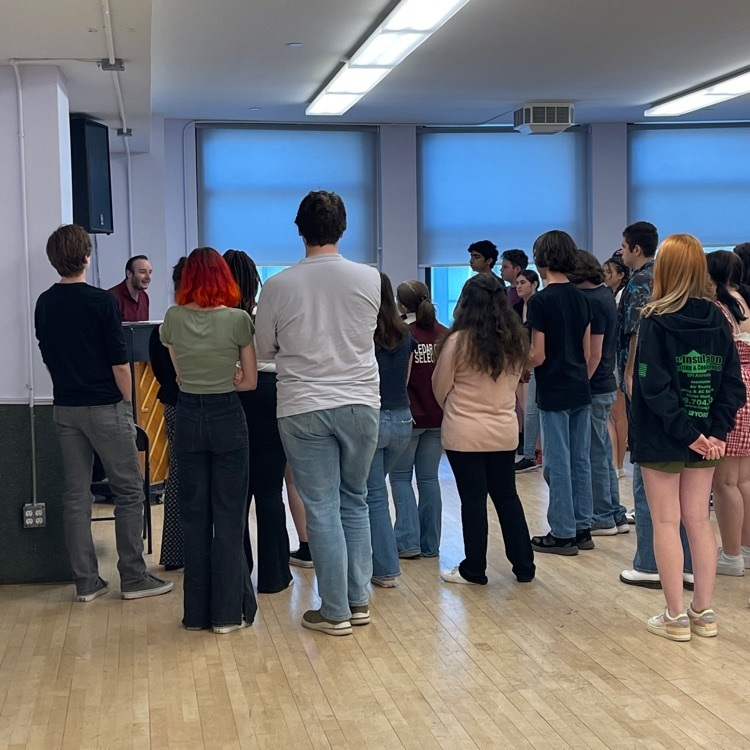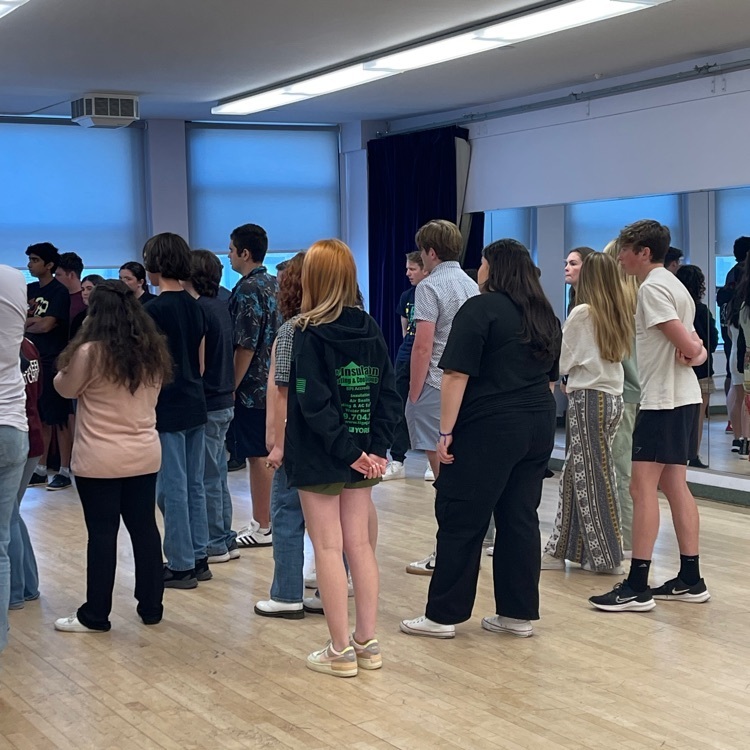 Congratulations to the student artists and performers who will be featured at the state teen arts event on May 30th at Middlesex college for their work on the stage, in the studio and on film.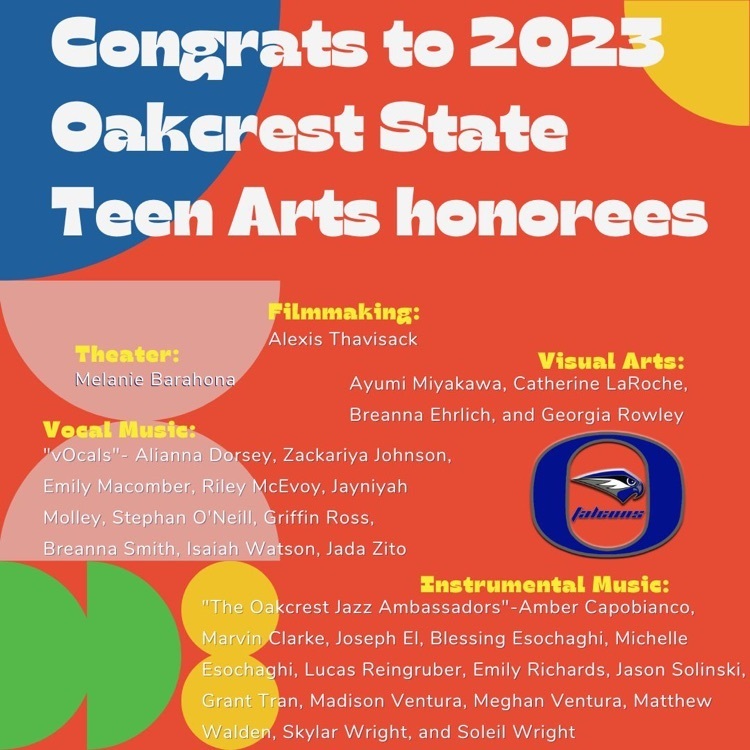 Summer Rowing Programs Atlantic County Rowing Association (ACRA) Lake Lenape Park West (6303 Old Harding Highway, Mays Landing, NJ 08330) Learn-to-Row Program: For interested rowers around age 12 (entering 7th grade) and up to adults… teaches beginners how to scull (row in boats that use two oars) using small group instruction (approximately 4-6 rowers per coach). Generally two nights per week for six weeks, weather permitting. How to Join: call-in process, typically in mid- to late June, then registration on the first evening of summer practice For more information… Atlantic County Rowing Association(ACRA) on Facebook Viking Rowing Club Dr. John Holland Boathouse (N Surrey Avenue & Calvert Avenue, Ventnor City, NJ 08406) Learn-to-Row Program ("Chicken Dippers"): Different levels / days for new rowers age 10- 14… teaches beginners how to sweep (row in eight-person boats with one oar each), generally two nights per week for five weeks. How to Join: in-person registration at the Dr. Holland Boathouse, June 19-21, from 6pm – 8pm For more information…
https://vikingrowingclub.org
and Viking Rowing Club on Facebook
Each year, Absegami selects a Dr. Dennis Foreman Novice Teacher of the year for his or her contributions to our high school within their first 3 years of teaching experience. This year, we recognize Mr. Drew Roesch from our Guidance Department as our Novice Teacher of the Year!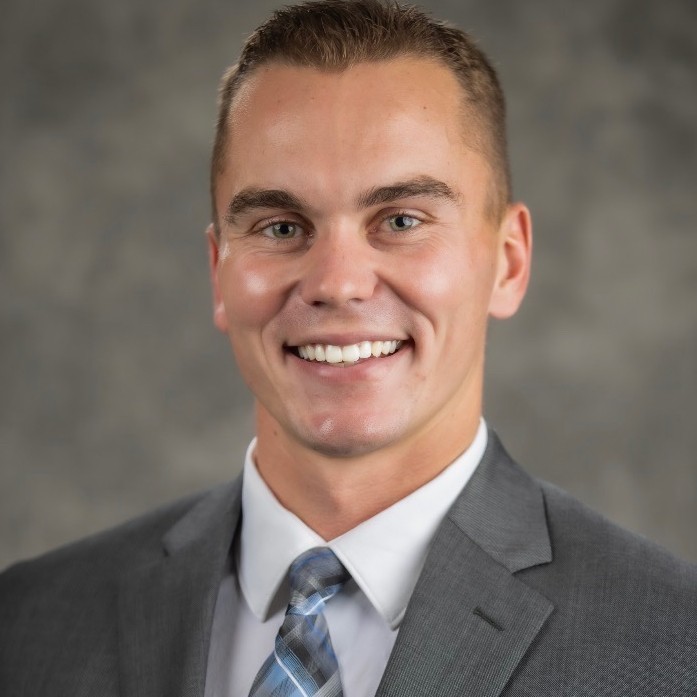 S.T.A.R. Clubs from Oakcrest, Absegami, and Cedar Creek at the National Museum of African American History and Culture.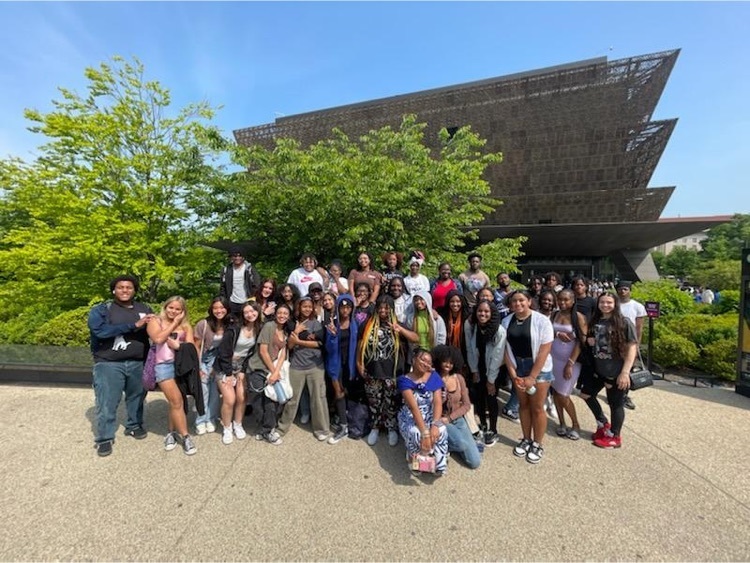 Join us at Oakcrest HS this Saturday May 13th from 10am-2pm for some GREEN family fun at our annual Green Fair!! 50+ vendors, shredding, recycling, crafts, funny farm animals, bounce house, face painting, plant sales, food, prizes and MORE!

GREATER EGG HARBOR REGIONAL FRESHMAN ORIENTATION NIGHT Thursday, May 18th at 6:30pm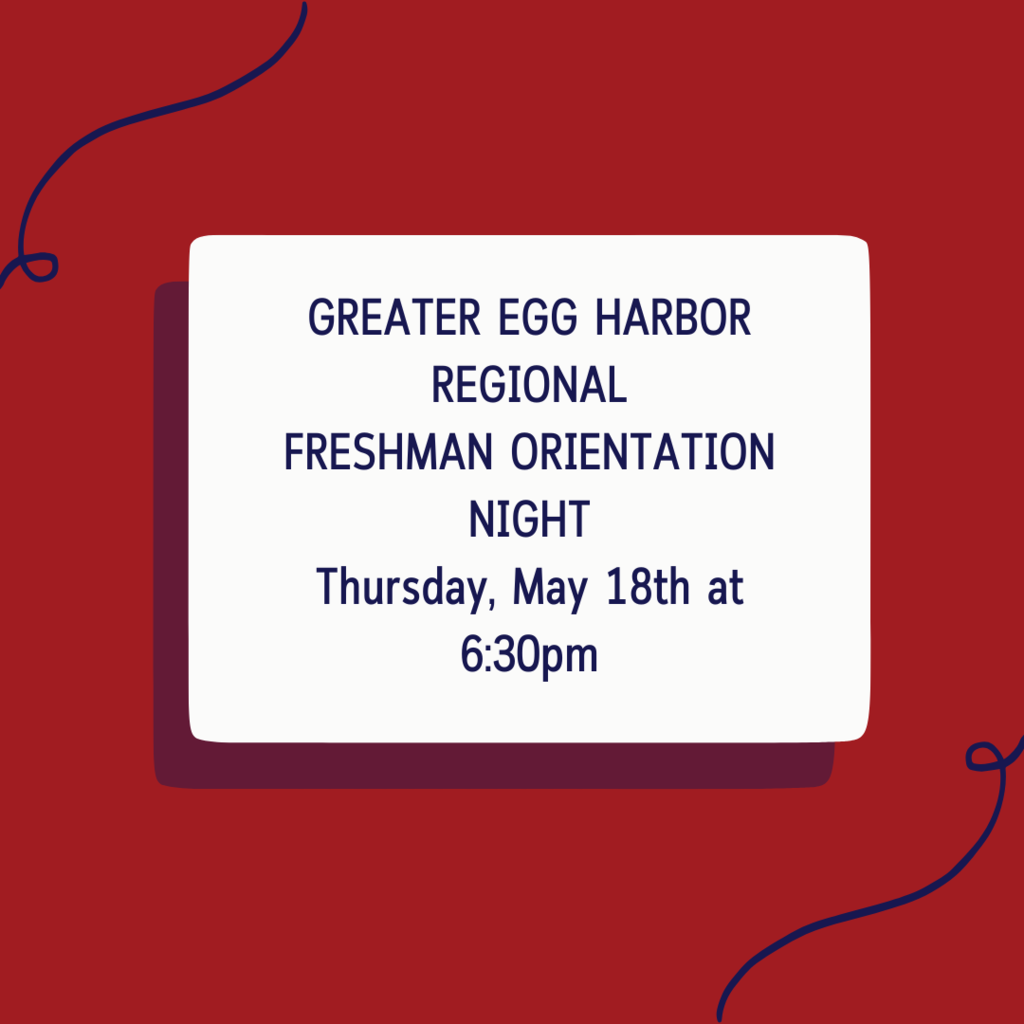 Hello Senior Students and Families, We would like to draw your attention to a "game" that is occurring within our district that has a number of concerns connected to it. Called "senior assassins" or simply "assassins", it involves senior students playing a game of water-tag across the entire community. Playing in pairs or teams, students are hunting their peers as "targets", including hiding out in bushes and surprising students as they leave their jobs or gyms. Some of our concerns with this: water guns in schools can lead to a number of negative outcomes...spraying the wrong students leading to a confrontation, hitting a teacher and facing discipline, or getting water on a floor and creating a slippery surface that may cause injury to others. Additionally, in the community, we just want to share some thoughts from a different perspective; at least three times in the last month a young person in this country has been shot with a firearm because they knocked on the wrong door or turned into the wrong driveway...the idea of hiding in bushes or behind cars and surprising people (in the dark!) may not be the best idea... We recognize the idea behind this may be pure and just "kids looking for fun", but we want everyone to understand it will not be permitted on school grounds, and despite how some are portraying this, it is not condoned by the school or district. Thank you, Daniel Kern, Absegami Principal Mike McGhee, Oakcrest Principal Scott Parker, Cedar Creek Principal James M Reina, Superintendent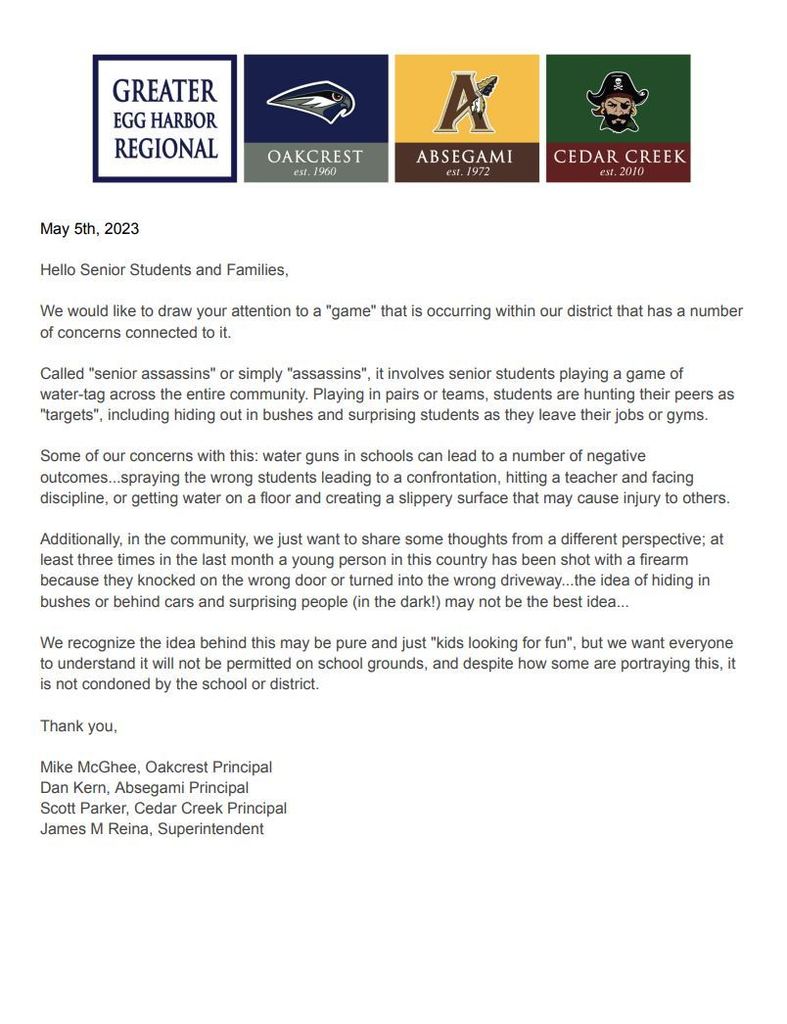 Congratulations to Cedar Creek HS on defeating Pennsville HS 3-2 and becoming the 29th Annual Al Hedelt Champions. Great game by both teams. Thank you for all for another great tournament.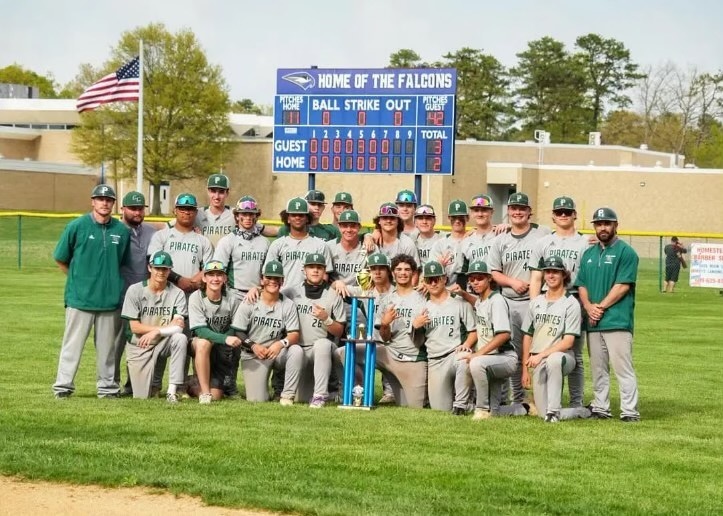 Woodbury Relays results: 1st place Gold watches to Ryan Merlino in pole vault And our sprint medley relay team of LaMarc Rex, Aziere Stukes, Corey Thomas, Andrae Johnson