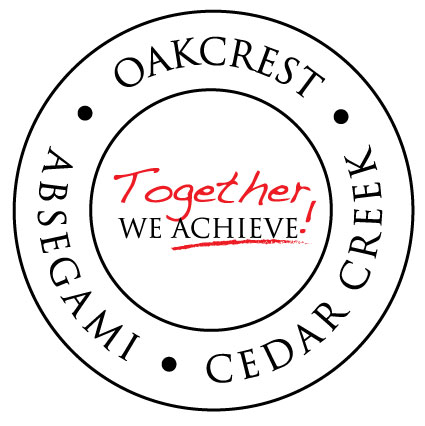 The Greater Egg Harbor Regional High School District is a regional public high school district in Atlantic County, New Jersey. With a total area of 272 square miles, the district serves approximately 3500 students in grades 9 to 12 from the constituent municipalities of Egg Harbor City, Galloway Township, Hamilton Township, and Mullica Township together with the sending districts of the City of Port Republic and Washington Township. The three high schools - Oakcrest High School in Mays Landing, Absegami High School in Galloway Township, and our newest school, Cedar Creek High School, in Egg Harbor City - provide a wide range of challenging AP classes, Magnet Programs, college credit-bearing Dual Enrollment courses, and Career and Technical Education elective offerings to begin preparing our students for college study and professional careers while still in high school. The district also boasts a variety of award-winning extra-curricular and athletic programs.
To establish a complete pre-employment file, please complete the online application. Your application will be retained in active status for one school year. If your qualifications meet our needs, we will contact you for further information and a possible interview.
P.L. 201 1, c. 70 (N.J.S.A. 52:14-7) - "New Jersey First Act" Effective September 1, 2011, all employees of school districts must reside in the State of New Jersey unless exempted under law. If you already work for the school district as of September 1, 2011, and you do not live in New Jersey, you are not required to move to New Jersey. However, if you begin your office, position, or employment on September 1, 2011, or later, you must reside in New Jersey. If you do not reside in New Jersey, you have one year after the date you take your office, position, or employment to relocate your residence to New Jersey. If you do not do so, you are subject to removal from your office, position, or employment.
We will not be accepting phone calls or email inquiries regarding any vacancies posted.
If your credentials meet our needs, we will reach out to you.
Greater Egg Harbor Regional High School District is an Equal Opportunity Employer